Water Heaters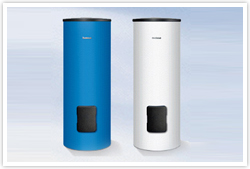 Everybody needs hot water and we think our customers should not settle for anything less than the best. At Bravo's we offer a variety of sizes and styles to meet your needs.
Contact Bravo's Heating & Air Conditioning
From installing major brands to providing emergency repairs, we are proud to offer heating and AC services you can count on at prices that are more than reasonable. Call today for a free estimate on your next HVAC job. We look forward to helping you keep your family warm in winter and cool in summer for years to come.
Products &Services
Heating & Air Conditioning Systems
Cover the Range of Systems Needed Over the Course of a Year
Water Heaters